Online - Igniting the Crystalline Matrix
Introduction To Earth Mystery Work
August 21-22, 2021
With Zacciah Blackburn and Dorothy Stone
2-5 PM Eastern US time each day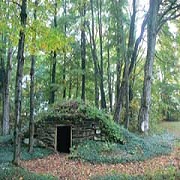 This program will be held online over Zoom.
This program is an experiential study of the nature of Earth Wisdom, as given by our ancestral wisdom keepers of Earth and Sky, the Elementals, our Earth Mother, and the nature of Divine Grace herself, as she presents herself to us through natural and right relationships within her natural kingdoms, and in ancient ceremonial sites of New England. We will teach elemental coherent practices based in indigenous wisdom of how to connect with the Living, Vibrant intelligence of Earth and Sky, enhance our relationship, enter sacred sanctuaries, connect to elemental energies including the coherent wisdom of stones, trees, bodies of water, etc.
It is through right relationship we come into harmonic resonance with the All That Is. Each aspect of earth and sky shall respond to us when we enter right relationship. The mysteries are unfolding. They are ready to speak to us, with us, through us, if we are ready for them.
There is a special relationship we are being asked to engage in with the living consciousness of various elements of Earth and Sky. As we have entered these relationships through the last decades, the living beings of Earth and Sky have responded in truly magical and remarkable ways. We are being asked, at this time, to renew, reawaken, and reinvigorate ancient living relations with Earth and Sky, just as the ancients and living indigenous peoples of the world have always done. This re-awakening is serving to create a deep alignment for all humanity, to lift and shift the vibrational field for all sentient beings, to serve the greater cosmos.
Sacred sites, sacred earth energy currents, sacred Earth geometries, exist right here in our own lands. It is not necessary to travel to far distant lands to experience the invigorating and life transforming experiences we often seek in other cultures and times. And, we have a responsibility to engage, to enliven, to witness, and to build these living relationships with the living consciousnesses of the vital, elemental, and ancestral beings of this realm of the Earth, where we live.
The Elders of many cultures tell us the Awakening of Humanity can only occur when we are in living, vital relationship with the consciousness of the Earth, her Elements, Ancestral Keepers, and others. They are engaging in, and have engaged with us, in ceremony to assist in the re-awakening, and re-alignment of the Earth's sacred energies and vital living networks, often called 'the grids' of the Earth, including the Ancestral Grid, 'the Christgrid', and other similar names. They have specifically asked to continue this awakening and activation of Right Relationship with the Earth and her many cherished Keepers. This program is steeped in deep personal ritual and ceremony to tap into our own awakening, and assist us to bring forward a True Awakening within this world.
Every Class Is Recorded For Future Review
Every day of the class will be recorded, and participants will be allowed to download the recording for future review of the educational material. We find very often that students will go back to their recordings time and time again to refresh their knowledge. Please review the terms and conditions of having access to the recordings below.
Recording Terms And Conditions
By registering for a online educational program either with Sunreed Instruments, LLC or The Center of Light Institute of Sound Healing and Shamanic Studies, LLC you give complete permission to Zacciah Blackburn, The Center of Light Institute of Sound Healing and Shamanic Studies, LLC, of Chester, VT, and their agents and staff to record and use copies of recordings of this program, to provide to the students involved in this program, and to use as they see fit in their promotional materials. You agree to not share or post any portion of this recording anywhere, or with anyone, without explicit written approval by Zacciah Blackburn.
Full VSAC Grants For Vermont Residents
We are an approved educational course by the Vermont Student Assistance Corporation (VSAC).
Apply with VSAC for the Advancement Grant, for full tuition paid for our online courses.
The application is easy, online, and your approval will happen quickly.
You must be a Vermont resident to apply. www.vsac.org