At Sacred Sites in and around Chester, Vermont
This program is closed, but may be repeated in 2024.
The program content may differ.
Price will vary according to future dates,itinerary, meal, lodging, and transportation options
August 17-20, 2023
More information will be added as available.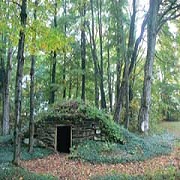 This program is an in depth experiential study of the nature of Earth Wisdom, as given by our ancestral wisdom keepers of Earth and Sky, the Elementals, our Earth Mother, and the nature of Divine Grace herself, as she presents herself to us through natural and right relationships within her natural kingdoms, and in ancient ceremonial sites of New England. This is currently only open to members of our Ottawa programs community, or members of our Advanced classes.
However, there is the potential for you to join us. Watch for upcoming program information, contact us with your interest, or join our Newsletter or Facebook pages for future announcements. This will also allow you access to future program information in other locations and times.
We also recommend you join in our Sound Healing Trainings or Consciousness programs, as this will help make possible your inclusion in future outdoor Earth Wisdom offerings.
This program will focus on several areas of interest:
- Entering Earth Sanctuaries, natural power sites and highly charged ancient ceremonial sites
- The Crystalline Matrix
and wisdom banks of our Star Ancestors
- Earth Wisdom, and the Mysteries of the Great Mother
- Direct access and embodiment of Her Wisdom (Notation: "Wisdom" is Her name in many cultures.)
- Accessing and Working with the wisdom schools of the Siddhe, the elementals, and other ancient and holy ones of the Earth & Sky Realms, including the wisdom keepers and protectors of the sites we gather in for this work, the Star Elders who seeded these ancient sites, as well as sites world wide, practices for re-awakening and activating those seeds of the Creative Materix, and special techniques for access and approach to sacred sites and the Holy Ones we encounter in each site.
We are focusing on locations around the Chester, Ascutney, and Stowe, VT. Areas of itinerary may include:
- The Center of Light's Stone Circle / Temple complex
-The Siddhe Falls, Chester
- The Cavendish gorge
- Mt Ascutney temple complexes
- "Crystal Cathedral" ancient stone lodge (Calendar II site)
- "DreamLodge" ancient stone chamber (Calendar I site)
-- Two adjacent chambers in the Calendar I complex, and McIntosh pond
-The - Maturation & Birthing Lodges in Calendar I
- Kiva "Temple of Light" Stone Chamber in Putney Vermont.
- Practices with the element of water, Great Mother and Ancestral blessing practices
- Giving our prayers and blessings to the world
- Extra time for final offerings and closing ceremonies
Some Itinerary information is below, subject to change.
The program will focus on further activating the unique Crystal Matrix we live upon in Chester, VT.
The program will serve as an introduction into our Earth Energy work that can qualify you to attend our next full Awakening the Dragon program.
See our latest article on "The Crystalline Matrix"
=================================================================================================
These are preliminary notes.
This will evolve as our intentions gather, focus, and activate for this journey, and further evolve as our guides interact more and more to re-awaken us to the greater potentials awaiting us, and revealed, as we bring our attention more and more to this.


Please see Registration, Itinerary, and Logistics tabs above.
===========================================================================================
Below is information from one of our other Earth Energy practices, if of interest. It may change, but has beneficial information.
We also recommend you view our earth energies articles.
Two recommendations:
-----------------------------------------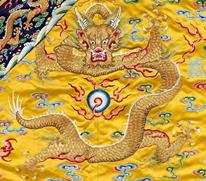 It is through right relationship we come into harmonic resonance with the All That Is.
Each aspect of earth and sky shall respond to us when we enter right relationship.
The mysteries are unfolding. They are ready to speak to us, with us, through us, if we are ready for them.
There is a special relationship we are being asked to engage in with the living consciousness of various elements of Earth and Sky. As we have entered these relationships through the last decades, the living beings of Earth and Sky have responded in truly magical and remarkable ways. We are being asked, at this time, to renew, reawaken, and reinvigorate ancient living relations with Earth and Sky, just as the ancients and living indigenous peoples of the world have always done. This re-awakening is serving to create a deep alignment for all humanity, to lift and shift the vibrational field for all sentient beings, to serve the greater cosmos.
The sacred sites we will visit are part of a living vortices of primal earth & celestial energies manifesting perfect union of the principals of the Divine Feminine and Masculine, in New England. Such perfect geometries exist world wide. Yet, they are rare, and unique. This 'field of intelligence,' created and generated by this living relationship of primary energies, sustains a thriving vital interrelationship between worlds, between heaven and earth, a sacred union, which, when we engage in living and right relationship, interacts with us in ways, thus far, beyond many of our imaginations. We hold a responsibility as caretakers of each of these sacred sites, to enter and maintain right relationship with these living forces of Creation.
Sacred sites, sacred earth energy currents, sacred Earth geometries, exist right here in our own lands. It is not necessary to travel to far distant lands to experience the invigorating and life transforming experiences we often seek in other cultures and times. And, we have a responsibility to engage, to enliven, to witness, and to build these living relationships with the living consciousnesses of the vital, elemental, and ancestral beings of this realm of the Earth, where we live.
The Elders of many cultures tell us the Awakening of Humanity can only occur when we are in living, vital relationship with the consciousness of the Earth, her Elements, Ancestral Keepers, and others. They are engaging in, and have engaged with us, in ceremony to assist in the re-awakening, and re-alignment of the Earth's sacred energies and vital living networks, often called 'the grids' of the Earth, including the Ancestral Grid, 'the Christgrid', and other similar names. They have specifically asked Zacciah to continue this awakening and activation of Right Relationship with the Earth and her many cherished Keepers. This next, in this series of programs, is steeped in deep personal ritual and ceremony to tap into our own awakening, and assist us to bring forward a True Awakening within this world. Our 2011 program, is bringing even more specific clarity and purpose to this aspect of the work. The intentional use of our highest vibrational states of being, to bring forward the awakening for all of humanity, in service to this great Mother Earth, and the greater cosmos, and All That Is.
In this practice, we shall enter sacred relationship with the Ancestral Keepers of these holy lakes and mountains, and much terrain near and between them. This shall include the active consciousness of the Lakes and Mountains themselves, viewed in many cultures as living beings, as well as other elemental energies, and living Ancestors within the subtle realms of being. We shall have the opportunity to enter into, and practice right relationship within aspects of our own higher consciousness, while moving into deeper relationship with the living consciousness of the Earth, via these primordial beings who anchor vital living energies here within the Earth. We shall seek permission to work cohesively with them as we bridge into conscious co-creational roles within the Earth and Heavens and their Keepers. We shall call upon creational powers of the ancient luminaries and the ancestral beings of this region to assist us.
In earlier practices, a sacred vessel, a 'City of Light,' has appeared to those of us working with this sacred landscape, in preparation for this greater body of work, with incredible potential to heal, infuse blessings, offer life altering experiences & alliances, and create opportunities for service of the greater good at this incredibly vital time of collective transformation.
The "Cities of Light" are Gateways into other dimensional consciousness, other states of being, with Luminous Beings of the holy realms of Creation making their presence and Wisdom available to us. They are spoken of in many cultures, in many sacred regions of the world.
We can only imagine what awaits us, this year, as we enter into the Greater Collective with those of us attending this potent offering.
This years' program, as we currently view it:
What has happened, is the fundamental forces of creation, as manifest on Earth, are beginning to rise and speak with us in more fluid and mysterious ways. We have opened a gateway into an eternal city of light, which gives access to incredible spiritual beings which now guide and enthuse this work. We are in alignment with the process of the Great Awakening which is occurring planetarily. We are being asked to be collaborative co-creators in the process of claiming our place here, as awakened beings, standing in our spiritual authenticity, power, dignity, and integrity. As we step into this place, we are empowered and aligned with the forces of creation, and asked to further its light, its harmony, and resonance here, on this great Earth. We are asked to seed the matrix of heaven here, to assist in this pre-destined awakening.
Other aspects of the intelligent energies arising are of the earth realms. Indigenous cultures of the world recognize all things as living and conscious. When recognized as such, they awaken to living relations to those who authentically honor them as such. We teach practices to assist in this process, of personal alignment, awakening, and entering into living relations with the living beings of the Earth realms.
In the process of these practices, some of those who have awoken to us include living currents of energy which may appear, among their forms, as Dragon Beings. Though it may seem contradictory as something positive to the 'western mind,' this is in direct line with Eastern and Western mysticism. The Dragons in Taoist philosophy represent, literally, the fundamental forces of elemental nature (the elements of air, fire, water, earth, ether.) Those forces which comprise, and govern, all of living and manifest creation. In Western mysticism, the dragons were early forces of nature which oversaw creation, guarded sacred treasures, and so forth. They were allies to the heroes. It became the role of early Christian mystics and bishops to eradicate the evidence of the 'dragons' from the landscape, which incorporated the indigenous spirituality of the earlier peoples of Europe, then the rest of the world. Wrapped into this eradication was the worship of the feminine forces of Earth, Nature, and Creation. The dragon, the serpent, was the living energies of the feminine nature. The 'dragonslayers' became epic heroes of Western Society. Little did we know that we were praising those who put to rest our understanding and embracing of the role of the Divine Feminine, in our Earth, and in our lives. We re-awaken this relationship in ever growing terms; and, now enter it, in balance, and sacred union, with the Divine Masculine aspects of consciousness.
In Western Europe, to this day, the living currents of energy, which snake through the countryside, often connecting ancient, primordial, and later Christian sites (wells, springs, groves, hills, standing stones, circles, cairns, fugoues, and more) in serpentine forms, are called "Dragon Lines." The Chinese speak to the "Dragon Points" as those special places of union of the Divine Masculine and Feminine forces of nature, places where streams merge, springs arising where southerly facing ridges unite (at least 2 places where we engage in this work), and often site temples upon the strengthening energies where these energy currents meet, rise, or descend into the Earth. We shall enter ancient stone chambers amply sited, in sacred ceremony, learning the secrets of entering right relationship with the living Wisdom Keepers, Ancestral Beings of the StarNations whom built these temples, to ask their permission, and enter sacred ceremony, with them present, to guide and open us to the incredible mysteries contained within the stones themselves, and the living vortices which open when touched in holy ways.
What has, and does occur, in these stone temples, is beyond our scope to fill in during this discourse. But, let us simply say, for those of us using these ancient and sacred temples in right relation with the ancient keepers of them, doorways to the ancient mysteries have opened, and continue to open, to many whom have come. Many feel these are among the most meaningful experiences of their lives, often awakening memory of ancient knowing, from times past, of similar work in the many ancient temples of the Earth.
We are in a time of great awakening. And it is time we do our part, to come into authentic alignment and awakening within ourself, but, also, to assist and integrate that awakening in rhythm with the heart of life, with the Earth, and the Cosmos, as they guide us to reawaken and rekindle our right and meaningful living relations with every aspect of Earth and Sky.
As Above, So Below; As Within, So Without:
Earth and Heaven:


We shall work with the natural elements of Earth and Sky, with the Ancestral Spirit Keepers of Sacred Sites, with the living Consciousness of different aspects of the natural world, mountains, trees, the Stone Beings, bodies of water..., and the ancient Medicine kindgoms of the region. We shall enter sacred relation, activate deeper awareness, journey in ancient stone temples, literally bathe in sacred streams and waters, and initiate deeper understanding of the sacred nature of who we are, and how we live in right relationship to the Earth. Establishing right relationship with the Earth is paramount to our coming into our power as Co-creators with all elements of Earth and Sky.
By entering right relationship, we have the opportunity to activate deeper understanding of the living Vortices of Light dwelling upon the Earth. Through the Sacred Geometries we work with, we are given the opportunity to engage in very powerful work as healers and Co-Creators. If chosen, we may be given the opportunity, also, to enter into, or receive the blessings, of the Holy Ones which dwell in the Temples of the Earth and Sky, a City of Light, above this region.
Few know, and fewer have spoken about this Divine Relationship. It exists in powerful vortices around the world. This vortex composes an important part of the Universal Grid of Consciousness of Earth and Sky, some call the Christ Grid. Once entered in right relationship, the Wisdom Keepers of this City of Light have potent messages to share, and energies to bequeath all of us, for use upon this Earth at this important time of great transformation.
Part of our responsibility as Co-Creators is to share our wealth and blessings with the World. We shall enter ceremonies to share these blessings, through the waters of the region, for all those yet to come, all those yet to be born into the light of sacred consciousness.
We invite you, in a sacred way, to enter this portal with us, to bathe in this sacred journey, and light revealed.
Many have been waiting to join us in these programs. Those of us doing the preparatory work for this program have found the initiatory experiences far beyond all imagined expectations. There is a potential for self realization, and world service, which goes far beyond the common spiritual practice or journey.
Along with the
extraordinarily powerful and
deeply heartfelt and enriching connections
you will have the opportunity to make
with the Earth and with each other,
with the Ancestral and Elemental realms,
the initiatory practices we will engage in,
which many find life altering,
you will also
experience rare and richly beautiful natural and ancient sites of this region learn:
skills to better connect with energies of the Earth realms,
discern Guardians of Sacred Sites of the Earth,
both natural power sites and ancient ceremonial sites, and
skills to access deep relationship
with the living and vibrant energies and
Guardians of these sites.
We invite those of you who feeled called to this work, to join us.
In some of our work, we work with the Grand Star Tetrahedron of Mountains and Lakes
A pristine relationship creating a perfect Star Tetrahedron that occurs over a 100 mile radius in Vermont and New Hampshire.
The mountains and lakes embody the sacred forces of the Divine Masculine and Divine Feminine of Creation, known throughout most mystery schools as the "Perfect Union" which brings all life into manifest form. The Sacred Geometries, the Seed and Flower of Life that arises from this union of the Creative Matrix, is birthed and brings balance through all spectrums of life, even in the human form, as our great artists have seen, and shown.
All life is based on the fundamental relationships and proportions that are seen through the unfolding of the Star Tetrahedron, also seen as the Star of David, the Sri Yantra, and the Merkaba in other wisdom traditions of the world.
=============================================================================
Itinerary:
This program will be held August -----

Our Advanced program host and we are already significantly connecting with higher intentions and guidance for this sacred journey.
I, personally, am realizing this as a culmination of a variety of aspects of my own work with the Crystalline Matrix of Earth and Sky, not just over the past decades of conscious work, but as part of my intention in embodying in this lifetime. We have had numerous revelational practices from Vermont to Egypt to Tunisia to Peru cultivating and activating our relationship to this matrix. We have been extremely guided by the Ancient and Holy ones of Earth and Sky realms, opening magnificent doorways, palaces, and 'Hidden Treasures' to us.
Our living indigenous elders have seen our work, and asked us on multiple occasions to continue this work of re-awakening and activating this matrix. The revelational nature of much of this work is more than I can articulate at this moment.
However, your desire to create this vision, this journey, is bringing together a higher state of awareness of the connection of this work, the Holy Ones revealing greater potentials of realization through our collective work, evolving each time I bring awareness to it, just in preparing myself for this sacred journey.
I am honored to be a guide and facilitator in this work.
Dorothy is equally honored, and will bring her pure heart of wisdom into our collaboration.

Guidance of the Star Elders associated with one indigenous society's Crystal Ark, the Crystal Cathedral (Library of Knowledge) ancient stone chamber, our work with the crystalline heart of the Earth, her connecting point through Luna to the Star Realms, the Great Crystal of the Sun Pyramid in Teotihuacan and its relationship to the star beings who planted it there, and their intentions for harmony for all of humanity, as well as many others similarly planted throughout the world, the interconnection and wisdom that the Siddhe and others of the Ancestral realms bring to us, and so many more, are all but some of the potentials feeding into this journey.
Our relationship to this, each of us, and our potential to gather as healers, to plant the seeds and visions of healing for the world, is a greater part of this than most of us know or fully comprehend at this time. It may not be fully revealed until we gather, and do the work. That is how it most often is; even as this is how the Great Mystery does Her work.
So many of us here at this time, have come at this time to bring our potential forward. It is what we have come to do, what we have embodied for.
It is time we each step into our ultimate power and knowing as healers and divine beings to activate this awakening more fully; to do our part.
Connecting as community will feed that potential even more.

Those who know my work, will see the connection and potential rising through such work as the 3 Hearts, the Pure Tones of self remembrance, the keeper of the hidden mysteries, the evolutionary spiral of life, the Diamond Light and Star Energy practices, the Harmony of Life that arises when we enter pristine grace and remembrance within the womb of the Great Mother, and the Seeds of Grace and the Creative Matrix of Life we have come to plant again.

The star energies, the star ancestors who seeded their crystalline knowledge in so many places of ancient time, being re-kindled and re-awakened now, at this time, as foretold, as many of our elders of many traditions are doing, we so shall do.

Bringing our own attention, coherence and cohesion to the practice, brings us together in a unified stance, that magnifies and magnetizes our intentions.


Watch for changes in itinerary, this is from prior events
Thursday:
Cavendish Gorge and Siddhe Falls
Methodology of Approaching sacred sites, stone gateway, stone and grandmother tree practices, water element, entering the Siddhe sanctuary, gateway, potential of crystalline matrix, and elemental water practices- the Nustas, the Princesses of the Elements, the essential nature of them, our relationship to them.
Friday
Mt Ascutney, Grandfather "Apu", overseer of the region, ancient super volcano believed to have been 27,000' tall, guide to much of our work

(work in 2 natural stone 'temples')

and Crystal Cathedral (Ancient ceremonial Stone Chamber aligned to solstices, ancient pre-celtic writing, numerous sites, we work only in the Chamber-- wisdom keepers of this site have taught how to enter the crystalline 'library of knowledge' infused by the original keepers:

connection to ancestral and Earth / Elemental realms, and crystal library

if time, solar practices
Looking for one evening to do star journey practice, possibly despacho or fire ceremony, or clear mountain spring fed lake practice
Saturday
Royalton Calendar I sites
3 Stone chambers, the Dreamlodge (highly charged star elder chamber, dragon current connection to Earth Womb): Vision and Connection

"Gestation" chamber, Earth Mother and water temple connections

place to cultivate seeds awakened in DreamLodge

Birthing Chamber, and spring ritual
Sunday

Itinerary will be added
Sunday afternoon and Monday for those who stay:
Those who know us know our work evolves in each moment, as the Great Mother and her allies from all realms come to assist, guide, and direct us.
We expect to offer practices in each location above, but that guidance shall be followed if we are directed to change course.
FOOD and LODGING
This program is special, in that our program host will overseee most room accommodations, transportation during the event, meal preparation and catering for this event. Those costs ARE NOT included in the program cost you are paying for. Room and meals overnight with dinner Sunday August -- through lunch Monday August -- are included in the 5th day option price. We will update information and will communicate with you where the group will collectively provide its own meals, make communal meals, or prepare your own breakfasts and lunches, as well as estimate your share of costs for those meals, rooms, and transportation during the event. She is able to provide transportation from the Ottawa area as part of those costs. Please notify us of any dietary restrictions well before the start of the program.
Bring snacks/refreshments you may need between meals outlined. We will provide water daily, but please bring a water bottle you can refill from natural springs and wells. Her groups expect to arrive in Vermont the day before the program for acclimation and special preparatory ritual or ceremony.

Special TO BRING:
You may wish to bring a drum, rattle, camera, notepad, pack, sunscreen, bug repellant, water bottle, snacks, sacred objects, tobacco, a journal, a small portion of dried or picked flowers, food, nuts, grains, or other special offering items used to make gift offerings to the spirits of each place we visit; also, backpack, satchel, or something to carry any of these items in, including water, etc for the trip. We recommend good hiking boots, all appropriate outdoor clothing for rain or shine, and a change of clothes close at hand. Keep in mind, mountain summits can be quite windy and 20 degrees (F) difference from valley floors. You may find a hiking staff useful, the sliding/foldup type are best for our purposes with limited luggage.
We may have some opportunities to be in water. Please bring a swimsuit and towel. Be mindful some attendees will be sensitive to chemical ingredients in lotions. Please look for those with natural ingredients, fragrance free, wherever possible.
LUGGAGE:
We ask you to bring no more than one large suitcase and a hiking size backpack, to insure maximum room efficiency on this tour. If you need additional space, PLEASE NOTIFY us.
Please insure we have your emergency numbers,full address and phone and email contacts, etc. for you. Please provide your cell number if you have one...this may be useful the entire trip!

PHYSICAL CONDITIONS:

Special care should be noted for those attending this program of the conditions generally outlined for hikes.
While these are considered moderate hikes, at worst, by experienced hikers, those not used to wilderness terrain trails may find some hikes challenging and even intimidating.
We have never had an accident, or had a hiker not complete a trail in our years of wilderness experience.
Yet, we require you to take full personal responsibility for your health and well being during this expedition. This includes consultation with your physician before attending, and signing of our waiver, for inclusion in this trip.
Mts Ascutney & Mansfield are accessed through toll roads which take us near the summits, so there is not nearly as much climbing as would be necessary from the foot of these mountains. The Calendar I chambers will require a 45min to 1 hr hike on forest roads (maintained, muddy/wet spots at worst,) with two 1/4 mile minute steep inclines. Most other locations are easy hikes from, literally, 200 feet to 15 minutes one way.
All hikes are on well maintained wilderness trails or old forest roads, and described in itinerary above, or in logistical information.
These are not considered difficult hikes. But, those who do not have regular outdoor activities, may find some hikes strenuous.
We STRONGLY advise interested participants to take stock of their actual hiking abilities, and consult with their physician over any medical concerns, and pre-existing conditions. We advise capacity to hike easily for 1 hr in mountainous and/or natural/wilderness terrain (all maintained trails) in order to consider participation.
Registration Information
Registration in this program is a commitment to attend. Once a deposit or payment is made, there are no refunds.
If you are not sure you will attend, we recommend you wait until you are sure before registering.
There is limited registration, and most spaces are already expected to fill, from pre-registration communications.
------------------------------ 
the program will open to those in Zacciah's Advanced Groups. If you are one of our Advanced class members, and wish to attend, we recommend you register and make a deposit to insure a space is held. If room does not open for our Advanced Group, you will receive an immediate and full refund.
Others who have worked with Zacciah may contact his offices for possible inclusion.
You may email email us or call us - admin@sunreed.com - 802.744-0432.
All participants will be required to fill out a Waiver and emergency contact form before participating. After registering please fill out the waiver and emergency contact form here.
We accept debit and credit cards, PayPal, cash or checks for payment.
All amounts are in USD.
By Phone:
please call us 802-744-0432
By Email:
please email us admin@sunreed.com, and we will set up payment. Please do not email us any secure credit card information.
By Mail/Check:
Please send payment to:
The Center of Light
982 Old Stage Road,
Chester, VT 05143 USA
Call our offices
Monday-Friday,
10:15 AM - 4:30 PM EST.
PHONE: 802.875.8111