Information
Watch for future programs in or near this location in 2019-20! Sign up to our newsletter for latest announcements!
This is the latest in the series of practices for Healing and Transformation. While this is an advanced level practice, it is open to the public. Nov 3-4, 2018, Chester, VT, and will be presented in a manner that is most beneficial to both novice and experienced practitioner.

It is time we take our place as rightful inheritors of the kingdom of grace and beauty. We are Divine beings, living in a society that has lost its place, lost its way, and
lives in chaos and confusion.

These empowerments are designed to bring us to wakeful states, with direct transmissions from the Other Worlds, and the guides, teachers and Holy Ones who are with us.
For those whom have experienced Zacciah's programs before, please listen. This program is based on the latest guidance to bring direct transmission and empowerments to those in attendance. (**See more about Empowerments at the bottom half of this article.)
You will benefit from being with us. We look forward to seeing you. Many blessings.
_________________________________________________
Who are we, really? And, what is our Divine Purpose here?

While many of us are seeking direct intervention, or healing outside of our selves, true healing comes from within. Understanding this, and empowering ourselves are key elements to our pathway of healing.
Peering into the depths of our wounding, suffering, or trauma is but one aspect of healing. There is far more awaiting us in the higher dimensional aspects of our true or higher Self. Often, by reaching into these aspects of Self, we see a much greater beauty and wholeness, as well as a Divine plan and purpose to our lives, which creates healing within itself. Indeed, this is the actual nature of healing.

Through this first public offering of Zacciah's 'consciousness' work in over 2 years. Zacciah will guide us through the root origins of the nature of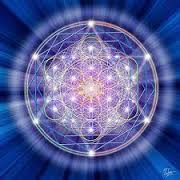 healing, transformation, and self-realization. In most wisdom schools of the world, the understanding of the true nature of the Self, Who We Are and Why We have Come, as spiritual beings, are fundamental and foundational to our understanding of, and attainment to, true healing, as well as satisfaction, wholeness, and fulfillment within our lives.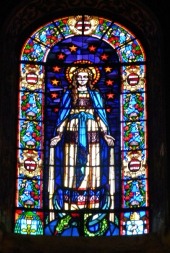 To access this 'knowing' in an authentic way can create life changing experience and transformation. Zacciah uses unique methods of channeling sacred light and sounds from the subtle worlds, where he is guided by authentic teachers of those realms. He is often joined by his partner, Dorothy Stone, in these sacred sound practices. Because they originate from the subtle worlds, the exercises tend to transport us into other worldly journeys and healing experiences, guiding us into direct revelation of our authentic nature as spiritual beings, our relationship to unseen aspects of Creation, and our purpose here embodied on this planet, at this time.

There is much misinformation and mis-diagnosis as to the nature of our illness and suffering, as individuals,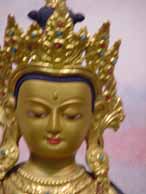 and as a society. It often comes from those who have not journeyed the journey, themselves, to self-realization. Our suffering, disillusionment, & dissatisfaction have been spoken of directly, by the great teachers of the world. And, they have given us direct wisdom and access to the mysteries to overcome our suffering. What lay beyond the suffering, if we but have the guidance to look there, is so rich and fulfilling, it often is beyond most of our imaginations, especially because we have been taught to think so little of ourselves, and not regard our true spiritual nature. Our practices lead directly into these revelational states, and will assist us in this process.

Throughout time, these great Wisdom Teachers, and Wisdom Paths, have shown us the pathway to healing and wholeness. This is the first opportunity for attending a program open to the public, in the US, on healing and consciousness which Zacciah has offered in 2 and a half years. We hope you will join us, and peer into the veils of your own being, to determine with profound guidance and understanding, how to come into a greater sense of your Self, in wholeness, balance, purpose, meaning, and completion.
Zacciah will be offering 'direct healing' potentials within this practice; opportunities to encounter and transform our deepest patterns of suffering and discontent, as well as to embrace our highest potential as realized beings. He will be accompanied by many guides and teachers of the subtle realms.
________________________________________________
About Empowerments
Empowerments are methods of direct transmission of teachings & wisdom used by many spiritual traditions. Empowerments convey energy and authentic knowing
through direct experience, and connection to vital forces, states & dimensions of being, and the wisdom keepers (deities) and spiritual lineage holders associated with those spiritual traditions. They often incorporate initiatory platforms, ceremony or ritual in their transmission.
These initiations are opportunities for us to step into our authentic power and knowing within ourselves, an opportunity to enrich ourselves, to test or 'prove' ourselves, our spiritual awareness or prowess to our selves, within our own essential being, and in our connection to and relationship with the greater Whole. These often include revelational experiences, that can be life changing, because they bring forward heightened insights about who we are, and what our relationship to that greater Whole is, in actuality.
Where our more mundane lives and thoughts may have clouded our vision of our spiritual essence, empowerments can enable us to realize our authentic nature, and reach into our potential, our spiritual authority and our dignity of spirit, which is our inherent birthright.
Empowerments give us the opportunity to step into our own authentic knowing, allowing us to enable and embody our true essence and being, more able and ready to fulfill our destiny and purpose. Most authentic teachers and spiritual traditions incorporate this level of practice into their teachings. It is a method to gain 'direct access' to the teachings, living wisdom, and wisdom keepers of those traditions. In the end, the authentic teacher's purpose is to assist the chela (student) to come into such level of realization, that the teacher is no longer needed, though perhaps loved and beloved by the chela for his or her lifetime.
Those who have worked with us, understand this is our fundamental method of teaching. We have reached yet another level of understanding and transmission, which will be incorporated in our fall practice. While we respectfully suggest you find an authentic teacher who brings you to this level of understanding and experience, we welcome you to join us in our fall and many other practices to reach these greater experiences.
Table of Contents
- Location and Date
- Meals
- Program Housing
- Travel Information
- What To Bring
- Purchasing Instruments
Location and Date
NewsBank Conference Center
Chester, VT
Saturday, Sunday
November 3-4, 2018
Samhain
Saturday 11:00am - 6:00 pm
Sunday 9:00 am - 3:00 pm
Meals
- This program does not include meals. There will be a time midday for lunch and there are many quality restaurants and cafes in walking distance to the center.
- Water, snacks, coffee, and tea are available throughout the program. (Feel free to bring a snack to share!)
Program Housing
- Lodging is not included. You can web search inns, hotels, or motels, in the area. Chester is a unique town with wonderful shops, restaurants, etc, and quality inns, motels, and hotels within easy walking distance of the program.
Travel Information
Below are driving directions to the NewsBank Conference Center
Chester, VT
Chester is located 10 mi off Rt I-91, exit 6
11 mi from Springfield VT,
or approx 15 mi. from Londonderry, or Ludlow, VT PARKING:
There is adequate parking behind the Conference Center off of Senior Circle (see map), adjacent to the building, or across the street, behind the NewsBank main offices, off of Cobleigh St., across from the Center. Enter through the front doors, and go upstairs. Handicapped accessibility, elevator available. Driving Directions:
From I-91 N or S, and most points East, South, or North:
Take Exit 6, Chester, and turn onto Route 103 North toward Chester
(From Bellows Falls & Exit 6 I-91):
At the intersection of Rt 11 (toward Londonderry,) bear left onto Rt 11, and continue into the center of Chester. The Center is on the right just after the small green in downtown Chester. From Rt 103 South Bound (From Ludlow) and Rt 11 (South, From Springfield) :
From 103 or Rt 11 south, upon entering Chester, there will be a T intersection at Main Street.
Turn Right at the stop sign onto Main Street, if on 103 from Ludlow.
From Springfield, turn right onto Main St (103 here), but, at the intersection of Rt 11 (toward Londonderry,) bear onto Rt 11, and continue into the center of Chester. The Center is on the right just after the small green in downtown Chester.
From Rt 11 East Bound ( From Londonderry, Manchester, Upstate NY):
Enter Chester from the West.
Route 11 becomes Main Street in Chester.
The Center is on the left just before the small green in downtown Chester, which would be on your right if you continued straight.
What To Bring
- We will provide seats for the program, but will not provide meditation cushions or backjacks. Please bring cushions, mats, backjacks or blankets as you need for your comfort.
- You are welcome to bring a water bottle for the program.
- It is advised to bring a notebook to take notes or to journal during the program.
- You may bring with you a small amount of instruments, though it is unclear if we will be allowing participants to use instruments during the meditations.
Purchasing Instruments
- We will have available a small selection of instruments for purchase.
- If you have specific instruments you would like to purchase please let us know two weeks before the program.
- We accept all major credit cards, cash and check during the program.
Registration Information
- To register please add the program to your cart. Please then check out with the program in your cart.
- We accept all major debit and credit cards, Paypal, cash, checks, money orders and payment over the phone. Please add the program to your cart and choose your payment option in the check out process.
- If you wish to pay over the phone, please give us a call 802-674-9585
- If you wish to pay by check or money order, please send it to:
The Center of Light
PO Box 389
Ascutney, VT, 05030
- Please see our refund policy here.
Daily Itinerary

Saturday
Arrive by 10:30am
Program begins at 11 am
Breaks every 1.5-2 hrs. including lunch break
Practice ends 6:00 pm
Sunday
Program begins at 9 am
Breaks every 1.5-2 hrs. including lunch break
Practice ends 3:00 pm